For a new (or seasoned!) business person, the word "Policy" Can evoke a certain amount of fear. It can seem as though we are making things difficult for our clients, as though we are saying "No" Instead of "Yes," Or even as though we are being a little too corporate. What if we told you that putting policies into place will enable you to build a fantastic clientele and earn more money?
Before we discuss the policies you can implement to help your lash business run smoothly, let's take a quick look at how we can implement these policies without significantly upsetting the cart.
Every single one of us has undoubtedly experienced having a client simply fail to show up. Or perhaps they informed us that it would be impossible when it is too late for us to book someone else in that time slot because they were unable to make it so close to the start of their appointment. The worst-case scenario is that we sit there wondering how we are going to pay all of our bills and put food on the table. At best, this is extremely annoying.
Implementing a cancellation or no-show policy is essential, whether you have had your beauty business for a while or are just getting started. Doing so will reduce stress in these situations if not all of it.
You can stop stressing about missed appointments and all the issues they leave in their way ("I was counting on that client to be able to pay this month's bills!") once you have a cancellation policy in place. A simple tutorial on how to make one is provided here if you haven't already.
Is a cancellation policy necessary?
To reduce losses from last-minute cancellations, you need a cancellation policy.
Both from the perspective of the customer and you as the artist, lash sessions must be scheduled and arranged in advance.
In order to maintain the right pre-care and post-care, clients must schedule their activities before and after a lash visit. It is not possible to book the treatment on the spur of the moment.
Your daily itinerary has been planned out at least a week in advance. Booking appointments back-to-back is great so that you do not waste any time or lose out on prospective earnings. Timing is crucial to maximizing your working day and utilizing all of your available working hours.
As a result, you directly lose money when a client cancels at the last minute and you do not have enough time to find a replacement.
If your client cancels at the last minute, a cancellation policy with a late cancellation fee ensures that you still receive payment, preventing you from squandering time slots.
What makes a fair cancellation policy?
Fairness to both you and the client should guide your cancellation policy. As a result, it should permit the customer to cancel the appointment up to a specific point while also ensuring that you will be compensated if they cancel so close to the appointment that you are unable to find another client to take their place.
This can be accomplished by inserting a price for last-minute cancellations in your consent form, or even better, configuring your appointment scheduling platform so that they consent to it at the time they make the first appointment. In either case, they must read it, accept the terms, and sign their name to it. Nowadays, the majority of artists accept deposits that they can keep in the event of a last-minute cancellation. While a client pays the deposit when making a reservation, they will be more reluctant to change their plans and will only do so in the event of a true emergency.
Naturally, you should permit your client to reschedule their appointment if they choose, but only allow the deposit to be transferred once. The client's money should be regarded as lost if they repeatedly reschedule appointments while blatantly disregarding your time.
If they schedule another appointment but cancel once again, preserve the first deposit and notify them that a new deposit is required.
How close to the appointment is considered last minute?
Most artists believe that a 48–72 hour cancellation notice is reasonable and will not charge a fee if the client cancels before that time. They are prepared to rebook or issue a refund since they believe they can fill the space within that period.
Although it leans more in favor of consumers canceling appointments, 24 hours is also acceptable if you believe your salon is overrun with customers and are confident you can fill the void. However, be cautious since having such a lax cancellation policy may draw the wrong kind of customers—those who book on a whim and aren't serious about receiving the treatment.
It all depends on how much time you think you will need to find a replacement client to take the place of the one who had to cancel.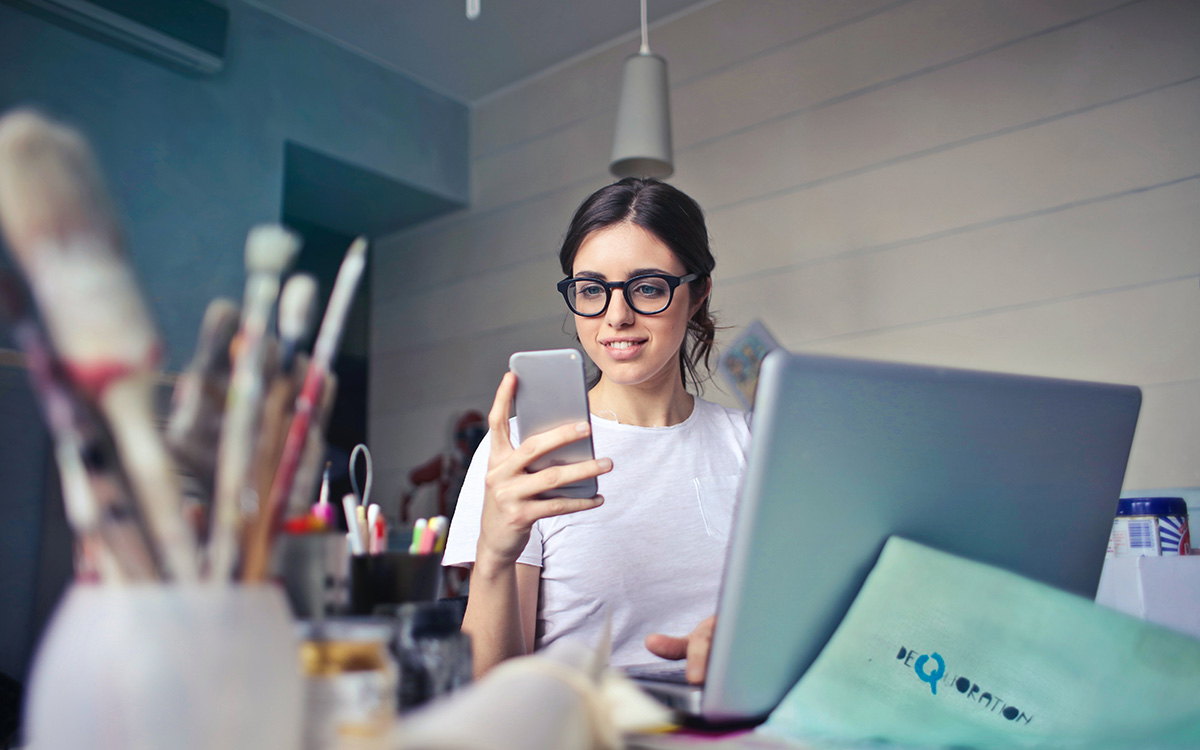 Justifiable and unjustifiable last-minute cancellation
At the end of the day, we are all just people, therefore if you want your customers to appreciate and understand you, you must do the same for them.
You should not strictly enforce your cancellation policy in circumstances where your clients have valid reasons to cancel last-minute appointments, such as illness, a death in the family, or a child emergency. They might actually experience life-or-death work emergencies if they work in the health sector.
You can decide not to accept your client's deposit and instead give it back or rebook them if they apologize profusely and provide a valid explanation. It is the right thing to do, and you do not want to take a chance of getting a negative reputation.
However, you should be aware that not everyone is as truthful, so if your customer keeps making excuses and shows no regard for your time, hold your ground and accept the monetary settlement.
It is up to you whether or not you want to work with a client who keeps canceling, but more than one late cancellation might be viewed as a warning sign and indicative of additional problems they might give you both during and after the therapy. Such clients might not be worthwhile at all because they will likely give you much more worry than they would bring in terms of money.
How to write a cancellation policy
Be specific and strict about your policy
You must first sit down and determine the details of your cancellation policy (this article will help give you an idea). And when it comes to calling it out or upholding it, do not be embarrassed or timid about doing so.
Lash work is your livelihood, so if a potential client can not value your time and abilities enough to pay a deposit, they are also not worth having as a client. After all, if you give in to a complainer just once, they will always find something else to whine about!
No-show policy:
If a client does not show up for an appointment, you have the right to charge a no-show fee of 100% of the service to the credit card on file. They should not be allowed to make an appointment after two no-shows unless they pay in full at the time of making the reservation. There will be zero refunds.
Late policy:
Kindly request that they call you to let you know if they will be late for an appointment; otherwise, you will presume they will not be there and may cancel the appointment. You will make every effort to fill out their lashes as fully as you can in the specified time if they arrive in fewer than 15 minutes. The full price will still apply to them. As a lash artist, you will do your best to accommodate them if they are more than 15 minutes late, but reserve the right to implement the no-show policy. Please remember that it is your duty to always try to make room for their session.
Make it obvious
Once you have established the policy, make sure to put it in writing and post it in a place where your clients can see it, such as your salon, website, or social media profile. Additionally, before confirming an appointment made by a client via phone or text, be sure to explicitly clarify the rules.
What should your policy be?
The final say on the terms of your policy rests with you, the business owner, but a deposit is mandatory—30–50% of the treatment cost is desirable. That may seem like a lot, but let us consider why it makes sense from a business and client perspective.
For example, if a full volume set with you is £150, your time is far better than £15 if the deposit is 10%. Lunch costs £15 and your water bill, at least in part, is £75.
Because let's face it, you will not sit around doing anything, you will update your social media, clean, work on fresh material, look for a new course, etc., a greater deposit guarantees that you are paid for the time you are at work.
We prefer to pay for products in smaller installments. If you pay for a lash set in two installments, such as 30/70, you might actually attract new clients who are hesitant to pay the entire cost upfront or who are unable to do so.
If I cancel an appointment with you 24 hours in advance, would you be able to fill it? This will depend partly on how quickly you can fill that slot again. Do you also require 48 hours? You should concentrate your attention on this time range.
Should a deposit be refunded?
No, in an ideal world. Otherwise, what is the point? It is better to move an appointment than to refund it. For example, if I had a 10 a.m. Appointment with you tomorrow but had to cancel at 2 p.m. Today because I had to visit a sick elderly relative, you would be perfectly within your rights to keep my deposit. I would not feel as badly about it if I didn't get my £75 back since my appointment was moved to next week. Everyone wins since we still get along well, I still get lashes, you still get paid for the time I kind of squander, and old aunt mary still gets her pillows fluffed. It is worth considering a cancellation fee if you need to reschedule the appointment with little notice.
Typically, the cancellation charge is a little less than the deposit; for instance, if a full set of lashes costs £100, the deposit is £50 and the cancellation fee is £30.
There are 2 options when you might ask the client to pay the fee:
1. You might merely charge a cancellation fee rather than declaring the entire deposit non-refundable or non-transferable if clients need to reschedule an appointment for which they paid a deposit on short notice (due to an emergency situation).
2. If they wish to postpone or cancel an appointment for which you do not require payments (for example infills, or regular customers). In this manner, your time is at least partially covered.
Do not be afraid to request that a customer not be scheduled until the fee has been paid in full. It is reasonable to request the client respect your time and your job during this period.
Of course, there are occasions when events occur that we cannot expect or prepare for; if a regular client is unable to attend one session due to an illness, an accident, a family emergency, etc., you might think about refunding their deposit or forgoing the cancellation charge. However, keep in mind that it is crucial that you abide by the guidelines you established for yourself; otherwise, if you simply refund everyone's deposits or refuse to charge a cancellation fee more than once, you might as well just let it go in the first place and not be troubled at all!
Things to consider
Is she one of your loyal clients?
For instance, a devoted client of yours who always drops by and is punctual decides to cancel an appointment a few hours beforehand. It turns out that they have a personal emergency or something else that has come up that they can not miss. Given that they are always on time and that this is quite unusual for them, you can strengthen your relationship and grant a refund in this situation.
Is she frequently late?
If a client is phoning and requesting a return of their deposit because they missed their last appointment due to being late. You are not required to offer it to them in any way. Remind them of the cancellation policy once more while remaining strong. They obviously do not value your time, so even if they say they will not return, it will be to their detriment.
Your policy needs to be quite clear. We are not applying for a mortgage; we are just getting lashes, so use language that is really approachable and simple to grasp.
Your clients need to know about your policies. Have a section on your website dedicated to your cancellation and rescheduling policy, if you have one. You should have a post for your clients to see if you just use social media. Include it in both their text or email confirmations for reservations and appointment reminders. Print copies of it for your salon. Make sure everything you do is clear and comprehensible.
Since this is your livelihood, you are free to enact any policies that would enable you to provide for your family, your employees, and your business.
Can I have a different policy for no-shows and cancellations?
Definitely, sure. In both cases, it is advisable to require a non-refundable deposit, but you might want to have a stricter no-show policy where they must pay the full cost of the treatment if they do not show up at all. This is especially useful for repeat offenders. Even though it is challenging to enforce, it ought to cause them to pause!
Conclusion
Some artists find it intimidating to set up and enforce a cancellation policy, particularly those who are just getting started and are unsure of their work yet. But we are here to reassure you that you must maintain your composure when interacting with clients, even if the situation becomes difficult or if a client occasionally engages in conflict.
We believe that these guidelines will enable you to develop a reliable cancellation policy that will satisfy your clients as well as yourself. The majority of clients will be happy to abide by it, therefore do not be reluctant to enforce it strictly.
Remember this is your source of livelihood and should be treated with utmost care and caution. Make your cancellation policy professional and abide by it and your clients will surely do the same.