Any lash business owner knows that their customers that come back are surely satisfied customers who just had their lash done and like the way they look. Technology has made the voice of every customer very powerful. Whether we like it or not, reviews are now an important part of doing business.
How a business handles a bad review really matters. If a shop ignores a poor review or responds poorly or unprofessionally, this will set off alarm bells for potential customers. Every business gets a bad review from time to time; it's how you deal with it that matters. Potential customers know this and will see how the shop responds to a bad review. This gives consumers a real example of how your shop handles complaints.
If you think the complaint is justified, briefly explain the steps your shop is taking to address the issue. If you don't think it's justified, briefly explain your policy to show that you believe you've complied with the terms of service, which you've offered in good faith. If you are willing and able to do so, you could offer the customer an additional product or service, not as an apology, but as a show of goodwill.
It's easy to dismiss negative reviews as the unintended result of a one-off bad experience or unreasonable requests from a customer in need, but even if you feel the feedback is unfair, how you handle these interactions is important, as that's what potential customers will see.
Many companies don't engage with customers or ask them to leave reviews, but a little effort can reap big rewards. Research showed that 77% of customers said they would leave a review online if asked to do so by a local business. Yet only 13% of local businesses actually ask customers for reviews, leaving a powerful and easily accessible sales tool untapped. Now, let's look at ways we can manage reviews.
Tips for dealing with negative reviews
Users of social platforms are very plenty and very demanding, which makes it almost impossible to avoid one or another review or negative comment, so the important thing is to learn to deal with them in the right way. Here we share tips for dealing with negative reviews.
Respond to all reviews, even if they are negative
No matter what happens, you should respond to all comments that customers leave for you on your review sites like Google, Facebook, Yelp, Yellow Pages, etc. If you respond to a negative review, for example, show that you care about what they say, that you want to address or resolve the issue, and sincerely apologize for the inconvenience.
Show that you care
Be polite to your customers even if they leave you a negative review. Write their name, understand their main concern, and propose a solution. Also, take advantage of this situation and offer them the opportunity to communicate with you privately by phone or email. By doing this, you will show that you can also handle your clients offline.
Solve the problem in private
In the previous step, you accept your customers' concerns or criticism, but in this step, you have a private conversation with them to resolve the issue. How? By phone or email.
Show that you fixed the problem
If possible and relevant, mention what you will do or have done to prevent the same situation from happening again.
Be positive
Readers appreciate reviews, and also responses to the reviews, so don't show negative emotions in your responses because it could turn out even worse than the negative comment itself.
Take negative criticism as a way to improve
Look on the bright side, they are showing you what your problems are and what areas you can improve on, so take those negative reviews as a way to improve.
Add value
Responding to a negative review using the tips above is great, but it may not be enough. Try to please the customer by providing excellent service and add something extra like a discount, coupon, etc. By doing so, you will increase the chances of the customer coming back to your Lash Store. (This advice should be applied in private)
Be Authentic
Repetitive responses show that you don't care about their criticism or complaint, or worse, it shows that the response is automatically generated. Therefore, be original with your answers and personalize them.
Respond quickly
An upset customer expects at least a response as soon as possible, so respond within 48 hours. Remember that you have to think about what others will think of your business when they see a negative review that has not been responded to. Obviously, an unanswered review would not look good, and it would hurt you. Therefore, try to respond as soon as possible.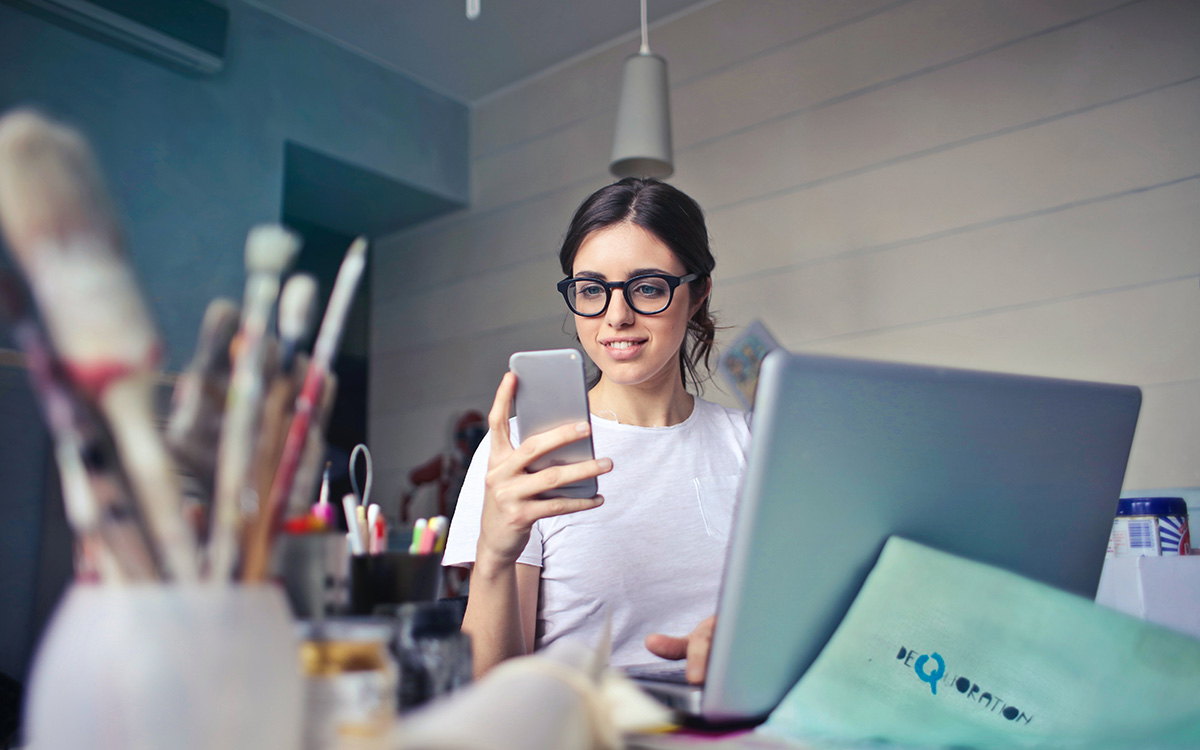 Think about what others will think
When you receive a negative review, you will respond to it according to what we have discussed here. However, you should also empathize with the reviewer, as well as provide context so the audience knows the facts of the situation. And please, don't argue. Never!
Solve, correct, and take the extra step
It is not just about giving a tangible solution to the affected party, but about taking the experience and using it to make corrections in your processes, evaluate where the failure was and why, and what will be the strategy so that it does not happen again.
Beyond that, you have to show your entire audience that you're willing to improve, but more importantly, show them how you're going to do it.
SUGGESTIONS
Educate your customers
The best way to have happy customers and keep them coming back for your work is to make sure they know exactly what is going on. Building a relationship between the lash artist and the client will keep the line of communication open at all times.
However, if there's a retention issue or a touch-up gone wrong, it's easier for your client to come back to talk about it if you've invested enough in explaining and educating them about it. This applies to all the relationships in our lives also; we can solve any situation if we have good communication.
Explaining and sharing the knowledge we have is very important, even medical professionals who do not know why their eyelashes fall can ask for help from lash specialists. Maybe it's something they don't talk about in school, or moms don't talk about. So it's the job of a lash artist to explain to clients exactly how the human body works and how to lash shedding works. Education is paramount.
Allergy Risks
Another important point to discuss with your clients is the possibility of an allergy. It is so important to educate them from the depths of the world of eyelashes since in the medical world they do not always know how to treat an allergy caused by the adhesive for eyelash extensions.
Your clients must sign a responsive document explaining that they understand the potential reactions and the risks that may occur; as well as your responsibility for aftercare. Signing that responsive is a physical representation of the agreement between you and your client. It definitely takes teamwork to have healthy and happy lashes.
The ideal time to educate your client is during the application. It is better to use this moment where you are the one doing most of the talking, as your client will not be moving. They won't be able to go anywhere. Let's take advantage of this moment to share what we know!
Post a feed of satisfied customers
Instead of worrying, drown out bad news with good news by putting up a feed of positive reviews from customers you know are happy with your service. If you know them well, ask them for help personally.
Another good way to collect great reviews is to send a simple email, something like this:
We are very happy to have you as a customer and since our last service, we believe that you are also satisfied with us.
That's why we're asking customers to leave us a quick review at [Review Site Link]. Could you help us with this? It doesn't have to be a long message, just a line or two would be great.
Thank you for your time and for choosing to work with us.
Sincerely,
[Your name]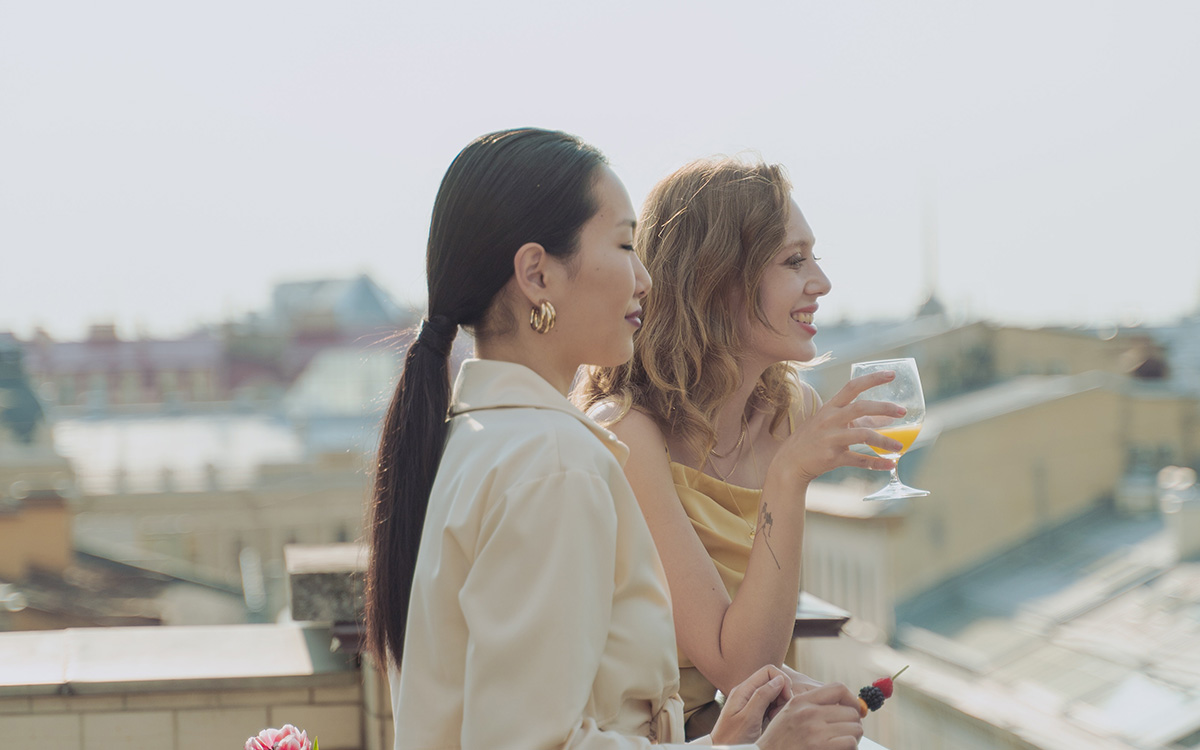 Conclusion
Remember that this world is one of trial and error, do not feel frustrated, try to be consistent, and avoid pride. It's okay that you don't like being told something bad, but think about whether there's any reason behind it, because in the end, your lash brand, your business, must outlive you, it must be your legacy and you can't risk it for personal reasons. Use each experience to improve, your attention, the quality of your content/products/services, and your protocols to solve problems.
Information about eyelash glue, you want to know more are here:
Starting Your Own Lash Business At Home
The #1 Method Of Improving Your Lash Extension Business
The Secrets of 200% Growth in the Business of Eyelashes Extension in Salons