Lashes are one of the most important tools that an eyelash artist uses to create a beautiful look in the eyes of their clients. There are many different qualities, styles and lengths of lashes available in today's market, Lashes are an important part of being an eyelash artist, but sometimes you need to know what to look out for when buying lashes, which may save you time, money and heartache in the future.
If you are an eyelash artist, then you know how much effort goes into making your products look as good as possible. However, if you aren't careful when buying your supplies, you could end up with a product that isn't high quality and loses its shape quickly or even worse – a product that you shouldn't be using at all. When buying eyelashes, it's important to make sure that you don't overpay for lesser-quality lashes. There are many qualities and types of lashes, so the first thing you should do before purchasing is researched the pros and cons of each type in order to make an informed decision that will save you money in the long run.
With so many different brands and styles of eyelashes on the market, it can be difficult to decide which ones you want to buy. They all look so pretty in the ads and packaging, but how do you really know what they'll look like on your client?
Where to buy your eyelashes?
Before you can start setting up your lash studio, you will need to buy your stock of lashes. There are so many different types of lashes available today that it might be hard to know where to even start. In order to help you find the best place to buy your eyelashes, we have compiled a list of things that you may want to consider before choosing where to buy your eyelashes. There is no one answer as to where is the best place to buy your eyelashes from. It really depends on what you're looking for in a vendor.
It can be difficult to know where to buy your eyelashes from, especially if you've never purchased them before. Here are some things you need to consider before choosing where to buy your lashes:
1. Cost; How much do they cost?
2. Quality; What type of quality lashes will I receive?
3. Safety; Is the company reputable and safe to purchase from?
4. Shipping; When will my product arrive at my doorstep?
5. Return policy; Do they have a return policy?
6. Return shipping; If I decide to return my lashes, how much will it cost me to ship back the product?
7. Ordering process; What is the ordering process like on their website or in person with a rep? 8. Choosing lashes; Which style of lash do I want to wear?
8. Length; Will the length of the lash fit well on my eyes?
9. Color; What color eyelashes should I choose for myself?
10. Fullness; Should I go for more fullness or less fullness?
You want to ensure that you're getting the best deal possible by purchasing your lashes. You also want to make sure that the company has a good reputation and is not going to charge you outrageous prices! The company you purchase from should have a return policy so that if anything happens, then you won't lose any money. The order process shouldn't take too long and the customer service reps should be able to help you figure out what kind of lashes would work best for your needs. Some companies may offer discounts so that you can save even more money while purchasing your lashes! Always read reviews before making your final decision on which company to buy from because it can really make a difference. Eyelash experts recommend having backups just in case the first pair doesn't work for you. Having extras on hand means that you'll always have a pair to fall back on.
Buying Natural Eyelashes Online?
Eyelash extensions are a luxurious beauty service that can make your eyes stand out. That being said, it's important to know what you're getting into before you buy natural eyelashes online. Here are some things to consider if you're thinking of purchasing a pair of lashes online:
How Are They Priced? You don't want to purchase natural eyelashes online and then find out that you overpaid. Make sure that you know how each pair of eyelashes is priced. Also, compare prices so that you can find ones that are reasonably priced.
What Do The Eyelashes Look Like? What do your natural eyelashes look like before they're applied? It's helpful to know the length and thickness that you typically wear as well as the style. It may also be worth looking at pictures of other people who have purchased these same lashes so that you can get an idea of what they'll look like on you
Is There Any Online Coupon Code? It may be worth checking websites for any discount codes or deals before making a final decision on which company to purchase from.
Is There A Warranty Period And Return Policy? If you purchase natural eyelashes online and find that they just aren't working for you, will there be a way to return them without having to pay any additional shipping fees? Before placing an order, ask about their return policy so that there won't be any surprises later on down the line.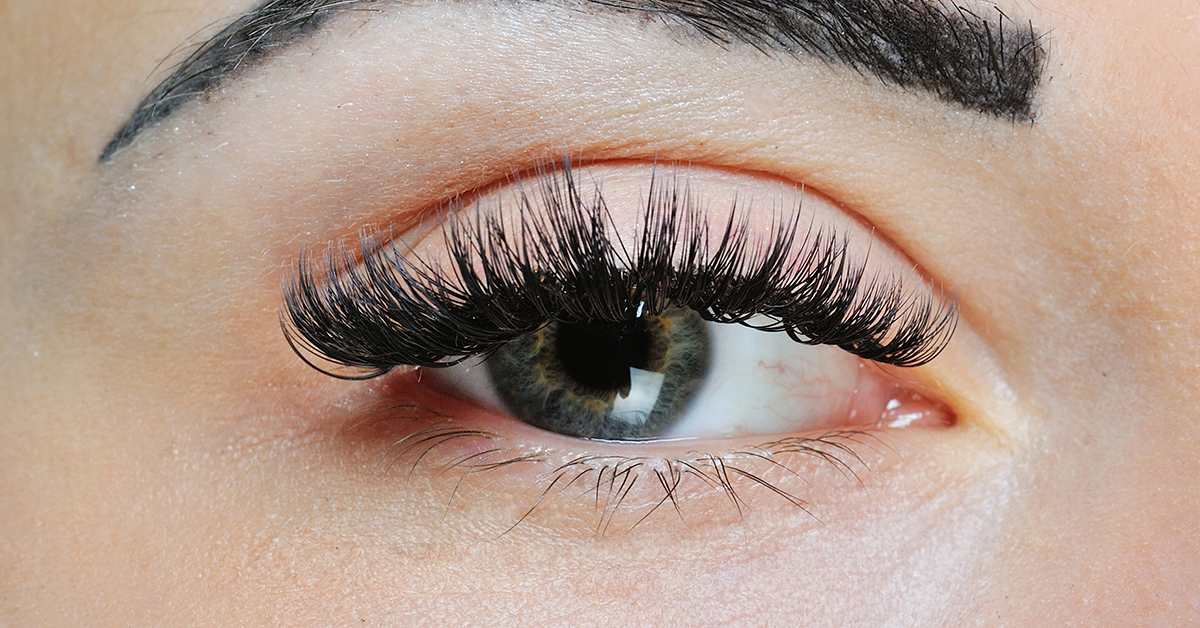 How to identify counterfeit lashes?
Before you buy any lash, make sure it is authentic. Counterfeit lashes are often cheaper than the real thing and can be a lot more tempting to buy. However, it's a false economy because if you're not careful, you'll end up with poor-quality lashes that won't last long.
Here are some things to be aware of when checking authenticity:
1) Check the packaging – If the packaging looks too good to be true, it probably is!
2) Take a close look at the lashes themselves – genuine ones will have lines on them where they've been cut or pressed.
3) Look closely at the band around each lash (the 'eye')- It should have an uneven edge on one side where they were cut off from the strip.
4) The glue will come out onto your fingers as soon as you touch it- if this doesn't happen, then you know something's wrong with them.
5) Make sure there are no clumps in the box.
6) Don't forget to check the weight of each individual lash- a counterfeit pair might weigh less than half of what a genuine set would weigh.
7) Once you've purchased your fake lashes, double-check them by holding them up to a bright light. Counterfeit ones will be much more transparent than real ones.
8) To ensure that you're getting a pair of authentic false eyelashes, try and buy from an established retailer or from well-known brands. These are likely to have made sure their products are genuine before selling them. to see if others have had a similar experience.
9) You could also ask someone who has used the product and see what they say about it. Be wary of beauty deals that seem too good to be true and always read reviews online before purchasing anything.
How to store your lashes?
It's important to have the right tools when you're an eyelash extension artist. The most important thing is to make sure you have fresh, clean, high-quality lashes. It can be tricky to know what a good quality lash looks like. You'll want to keep them away from heat or light as this can cause them to dry out and become brittle faster.
Eyelash artists need to find a way to store their work so that it will remain in good condition and be ready to use at any time. There are a few things that you can do in order to prolong the life of your lashes so that you don't have to worry about constantly replacing them. One thing that you could try is storing them upright, rather than on their side or flat. You also want to make sure that they're stored in a cool, dry area with low humidity levels. Another tip is to wrap your lashes before placing them inside an airtight container or plastic bag. Make sure there's room for air circulation by leaving some breathing space between the container's lid and your lashes as well! It's important to take care of your precious lashes because they are one of the most crucial parts of being an eyelash artist.
The next step would be to clean your tool kit. It might seem like you never use anything other than tweezers and scissors but this is not true. Cleaning these items properly will ensure that everything remains sanitary and safe to use without risk of infection. Another thing to remember is to wipe down all surfaces that may have come into contact with products containing bacteria such as mascara, glue and powder. Maintaining good hygiene habits like this will allow you to continue doing what you love without risking your health. Be sure to always keep your hands clean during and after every application by using hand sanitizer frequently.
Buying the right lash adhesive?
It is important to buy the right lash adhesive. Lash glue is the fluid adhesive that is applied to a set of false eyelashes to hold them onto your natural lashes. There are many different lash types of glue on the market today and it can be hard to know which one will work best with your specific needs, so it's important that you do some research before making a purchase. Some lash adhesives need to dry in order to form a seal; others become tacky after applying and don't require drying time. The kind of glue you want depends largely on how often you wear false lashes – if they're something that you put on once in a while, then drying time may not matter much at all to you. However, if wearing falsies every day is your thing then choosing an adhesive that doesn't need any dry time might be preferable since they take less time to apply each morning.
There are a wide variety of lash adhesives on the market and they are not all created equal. When choosing an adhesive, be sure to read the ingredients and make sure it will work with your false eyelashes. You also want to ensure that the adhesive is waterproof and doesn't irritate your eyes. Another important thing to keep in mind when choosing glue is if you have sensitive skin or wear contact lenses, be careful what adhesive you choose because some can harm your eyes. For people who wear contacts, there are specific adhesives made specifically for them as well!
How to pick the right length?
When it comes to picking the right length of the lash, it is important to think about the volume you want and the shape that best suits your eye. A good way to do this is to try on a variety of lengths and shapes before you buy them. Keep in mind that longer lashes are more dramatic so if you are looking for something subtle, shorter may be better. You can also use false lashes to help balance the natural lashes on each side of your face with different lengths or thicknesses if needed.
Before you make your purchase, think about the length of lash that will best suit your client's eyes. Thick, long lashes may look great on someone with almond-shaped eyes, but they won't work as well for someone with rounder eyes. Make sure you ask the retailer to show you pictures of the different lengths to give yourself a better idea of what would suit your client's eye shape best. In addition, always ask how many pairs of lashes come in each box. While three or four pairs might be enough for some people, others might need six or more pairs per box to get the desired effect. Keep in mind that there are also other factors to consider like thickness and texture. Thicker lashes are going to be longer, so if you want natural-looking fullness without adding too much volume, then choose a thinner lash instead. It's all about finding the balance between looking natural and wearing something bold. If you have thin lashes, go for thicker lashes. If you have thick lashes, go for a thin ones. A good rule is to find which type of lashes suits your eye shape best and then experiment from there. The most important thing is to enjoy it!
Synthetic or mink Lashes.
Another thing to consider is whether or not the lashes are synthetic or mink. Synthetic lashes have recently become a more popular option and have some distinct advantages. They are lightweight, can be reused many times over and come in different lengths and styles. Mink lash artists will always be around but their prices can be prohibitively high. The quality of the mink lashes will also vary from company to company so it's important to do your research first. If you're looking for a luxury product then they might be worth the splurge.
Conclusion
Remember that the most important thing is to find what will work best for your client. With so many options, it can be hard to know which way is the right way to go. As an eyelash artist, it is your responsibility to make sure you are doing your job with the best products possible. And, in order to do this, you must have a basic understanding of all of your tools and how they work in order to achieve the desired results.
You'll want to choose lash band thickness depending on who's wearing them and whether they have thin or thick natural lashes. If a person has thin natural lashes, then it would be best for them to use thicker lash bands because these are more full and will help build up their natural volume without weighing them down too much. If a person already has thick natural lashes, it would be better for them to stick with thinner lash bands because they won't weigh down the existing ones as much while still giving them enough length and volume. The choice between synthetic or mink also depends on personal preference. Mink lashes tend to last longer but cost more money than synthetic ones, while synthetic ones are easier to apply but aren't as durable. Synthetic lashes usually come pre-glued whereas mink ones need to be individually glued onto the eye and trimmed before application. Synthetic lashes are made from nylon fibers whereas mink lashes are made from fur that was humanely collected from animals like rabbits or muskrats. Some people prefer one over the other based on these differences in materials; however, both types of fur produce luscious-looking falsies!