Beauty trade shows are must attend events for lash artists of all experience levels. Attending trade shows gives you the opportunity to network with other lash artists, pick up new tools and marketing materials, learn new techniques and trends, and ultimately establish yourself as an expert in the field of lash extensions! To give you more information on why you should attend beauty trade shows, we've compiled this comprehensive list of reasons why all lash artists should attend these must-attend events. You're missing out if you've never been to a beauty trade exhibition. Why?
Because trade exhibitions provide you with an environment where you may network, enhance your knowledge, and discover new products and trends. Even though they can be somewhat expensive, just going can ease your financial burden. Visiting beauty trade shows may seem like an unnecessary addition to your schedule, but attending these events can give you many benefits. In fact, being in the right place at the right time can make all the difference in your business' growth, especially if it involves networking with other lash artists and beauty experts. Here are some reasons why every lash artist should attend beauty trade shows to help you become familiar with them and hopefully convince you to get involved next time one rolls through town.
Visibility.
The first and biggest reason why lash artists should attend beauty trade shows is for visibility. Many attendees of these events are looking for a new lash artist, which is a great way to get more clients! New clients could lead to more money for your business, which could help you live your dreams. If you can build a brand that stands out at these events and make a name for yourself in front of people who have never met you before, then it's easier to market yourself as an expert in your field while encouraging them to come back every time they need their lashes done! The easiest way to get new clients is by networking with everyone who is there so trade shows are definitely worth attending if you want your clientele and revenue stream to grow. Conventions: Another huge benefit of going to beauty conventions is that you'll be able to meet other industry professionals. This will give you access to other experts and resources within your niche, which will allow you to better your skill set and expand your network exponentially.
You'll also be able to learn about different products, trends, treatments, and services from those who've been around longer than you have. When you're starting off a business or growing one from scratch, having access to information like this is priceless. And even if some of it doesn't apply directly to what you do day to day, knowledge is power especially when it comes down to staying on top of trends in any industry!
Networking: While many of us may not consider ourselves a networking type of people, we all know that it's an important part of succeeding in our careers and building our personal brands. Attending these types of events allows you to do just that connect with others in person rather than online. Whether you prefer social media or not, nothing beat face-to-face connections when it comes to forging meaningful relationships.
Brand awareness.
As a relatively new practice, beauty trade shows are important for raising brand awareness. Exhibiting at trade shows also allows you to sell your services and products directly to consumers, which can lead to more referrals as well. It's also a great way to get feedback from existing clients and connect with other artists that may serve a similar clientele. That said, many established brands will have their own marketing efforts in place, so if you don't mind supplementing your existing efforts instead of relying on them, there might not be much point in attending a trade show by yourself. Instead, try teaming up with other lash artists or setting up a booth for multiple businesses that way you can share costs while still getting your name out there. For example, many salons offer hair removal treatments in addition to hair styling services, so they could set up a booth together with local nail technicians. By sharing resources and collaborating on messaging, everyone involved gets increased visibility without having to spend quite as much money upfront.
You could even create a meet our partner page where potential clients can see all of your information listed side by side (which is great for branding). The idea is to pool resources but stay true to what makes each individual business unique. Think about how best to use your limited time and energy before deciding whether it makes sense for you to attend an event solo or bring along some collaborators who complement your strengths!
Networking.
Beauty industry trade shows are a great place to network and get your name out there in an industry that's rapidly expanding. As an independent lash artist, you're able to mingle with other independent artists and hear their opinions on everything from marketing to branding. And as a professional, it's likely that you can strike up a conversation with a salon owner who could become your next client! Networking opportunities are plentiful at these events. Many of them take place over multiple days, so there's plenty of time to meet a variety of people. Make sure you have business cards with you so you can exchange information after meeting someone new! Even if you don't make any formal connections, many beauty trade show attendees will end up being informal clients because they enjoy talking to and learning about different artists.
Plus, they may even share posts or images of your work if they had a particularly positive experience! If nothing else, attending one or two trade shows per year is guaranteed to increase brand awareness. That alone makes them worth attending! You'll also learn what type of services is trending and see what other brands in your area offer. This will help you keep up to date with trends while staying unique. For example, if temporary brow tattoos are all over Instagram, but no one in your area offers them, you might want to consider adding them to your list of services! The more information you have access to when starting a business, especially during its early stages the better off you'll be down the line.
Education.
The best reason for lash artists to attend beauty trade shows is to learn about new products and meet with other suppliers. If you work as a lash artist, it's important that you stay on top of trends like falsies, natural lash applications, eyelash curling, and more. Attending trade shows allows you to talk to your colleagues and hear what they love about a particular product or technique. It also gives you an opportunity to find out if anything is particularly well-received in your area. You could potentially bring those items back into your shop if they are popular in other areas of the country or internationally.
Networking at beauty trade shows can be just as valuable as learning about new products. As a lash artist, you might not have many opportunities to network outside of your industry (and even then, they may be limited). But at these events, you have access to people from all different parts of the business. This makes them ideal places for meeting potential partners and forming valuable connections. These connections can help grow your business by bringing in referrals or offering advice on how to better run yours.
Learn about new trends in the industry.
Attending beauty trade shows is an awesome way to keep up with what's new in your industry. You can expect to meet other professionals, learn about new products and services, participate in fun competitions, learn how to use social media in business, connect with top industry leaders and hear inspiring stories of success from fellow professionals. Plus it helps you get inspired! It's important for lash artists to network with other business owners and have access to knowledge that will make them better at their jobs. And it's just plain fun! There are always great swag bags and chances to win prizes. And who doesn't love a good party? Networking events are a great opportunity for lash artists to mingle with like-minded individuals, share ideas, build friendships and even find mentors or apprenticeships. They also give you a chance to show off your work which is great marketing material! As long as you don't mind being surrounded by beautiful people all day long attending beauty trade shows should be on every lash artist's bucket list.
See what's new in products, tools and accessories.
The beauty trade show is a great place to see what's new in products, tools, and accessories for the lash industry. You may find something that you didn't even know existed! There are many vendors from all over who bring innovative, high-quality products with them – some of which will be exclusive to this event. Some brands make these products available to attendees only, so if you're looking for certain items it's best not to wait until next year. It would also be a good idea to mention any must-have products you've seen so far at the tradeshow that your clients might enjoy learning about too.
Beauty trade shows are a great place to check out what's new in products, tools and accessories. You can also get inspiration for new designs or ideas for marketing your business. Plus you might find some new suppliers as well!
Meet potential clients.
The truth is that even if you don't have money to spend, trade shows are a great way to get your name out there and establish relationships with possible partners. Regardless of whether or not you think it's necessary for your business model, these shows are a great resource for networking and meeting potential clients. They also can be an excellent opportunity to view new products and services that your competition might be using and see how they operate. You can never know too much about what other businesses in your industry are doing! Trade shows give you access to vendors who want to sell their products, so take advantage of those opportunities by talking with them one on one.
Get a new idea for marketing.
It's important to attend as many conferences, trade shows, and conventions as you can. Networking is critical for building relationships and learning new information about your industry. Attending shows not only gives you an opportunity to introduce yourself to people in your industry but also opens up a world of possibilities for you. You could meet a potential investor, find out about an upcoming trend, or learn about some key advancement in your field. By attending events such as these, you'll come back with more than just a new contact or business card you might come back with a whole new idea for marketing.
Trying to find the best way to market yourself can be daunting. With so many avenues, it's hard to know what will work best for you. Attending a trade show is a great way to learn about new marketing techniques, as well as try them out with your competitors in the same space.
Find your inspiration
Beauty trade shows are a great opportunity for lash artists to find inspiration and to be inspired. The trade show is a chance for the lash industry to get together and share new techniques, products, and services. If you come with an open mind, there is always something new to learn. It's a great place to meet people in the industry as well as make connections with potential clients. If you've been thinking about branching out into more than just lashes, it's a great way to explore other areas of the beauty industry and see what might work best for your business.
Get advice from experienced peers
It is important to make sure that you are keeping up with the latest products and innovations in the beauty industry. It can also be an opportunity to network with other lash artists. It is important that you find out as much as possible about new products before making any buying decisions, especially if you are planning on attending the trade show for the first time.
Make sure to attend the trade show for at least two days so that you can see everything that is going on and get the most out of your experience.
Make a list of all of the brands that interest you and then plan who to see first when you arrive.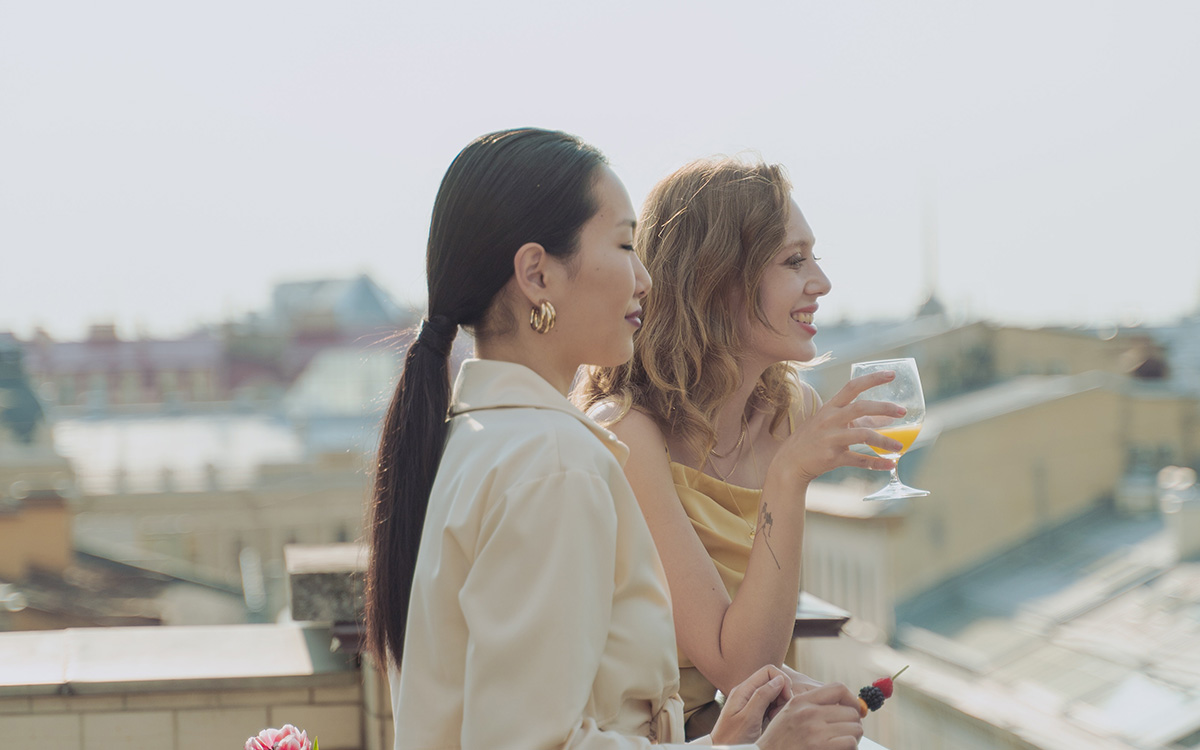 Expand your client base.
The beauty industry is a saturated market, and it's only getting more difficult to stand out. However, attending a trade show will allow you to see what other companies are doing and get ideas for how to improve your business. You'll also have the chance to network with other professionals in the industry, who may become potential clients or partners. These meetings could lead to new collaborations, which will create more exposure for you.
Even if you're not looking to expand your services, connecting with these professionals can help build relationships that might lead to referrals down the line. Who knows? Maybe one of them has a friend that needs lashes! And there's always the possibility of being featured at one of their booths or having an opportunity to teach about eyelash extensions at their seminar. As we all know, beauty shows are great places to connect with people interested in making career changes. When meeting with fellow lash artists, talk about why they became interested in this field and find out how they got started.
It is also important to have a portfolio of your work on hand, and if possible, showcase your work in person. Lastly, be sure to have business cards on hand so prospects can get in touch with you after the show! These are all great tips for how to lash artists should prepare for beauty trade shows that can help you promote your business!
Have fun!
Trade shows can be a lot of fun. You will never run out of fun things to do or see at trade exhibitions because there is always something going on, such as classes, games, and after-parties. These gatherings are planned to be packed with entertaining and instructive activities so that guests can enjoy a full and memorable trade show experience.
Conclusion
Attending a beauty trade show will help you to stay up to date on beauty trends and find out about new services and products. You will also be able to take tips and tricks that will make you a better lash artist. Plus, attending these events is the best way to network with other eyelash experts and get your beauty-related questions answered! The event was informative and had all sorts of makeup tips from the exhibitors. To find out more information about any beauty trade shows in the future, be sure to subscribe to the pages on social media sites like Facebook and Twitter so you know when they're in your area again.