Even a new eyelash artist knows that it is not easy to create long-lasting eyelash extensions, but we can help ourselves achieve it with a small product – eyelash primer. Let's learn about eyelash primers together!
Here's everything you need to know about an eyelash extension primer and how to use it to help your lashes last longer!
What is eyelash extension primer?
Eyelash extension primer is used before the application to help the extensions stay longer, which belongs to eyelash care. Lash primer can dissolve any natural oil or makeup residue on natural lashes, and balance the pH level of natural lashes. After using the primer, the eyelash extension glue will stick to the natural eyelashes better, and better combine the grafted eyelashes with the natural eyelashes. Please keep remembering: you should only ever use eyelash primer on your client's natural eyelashes and never on any eyelash extensions!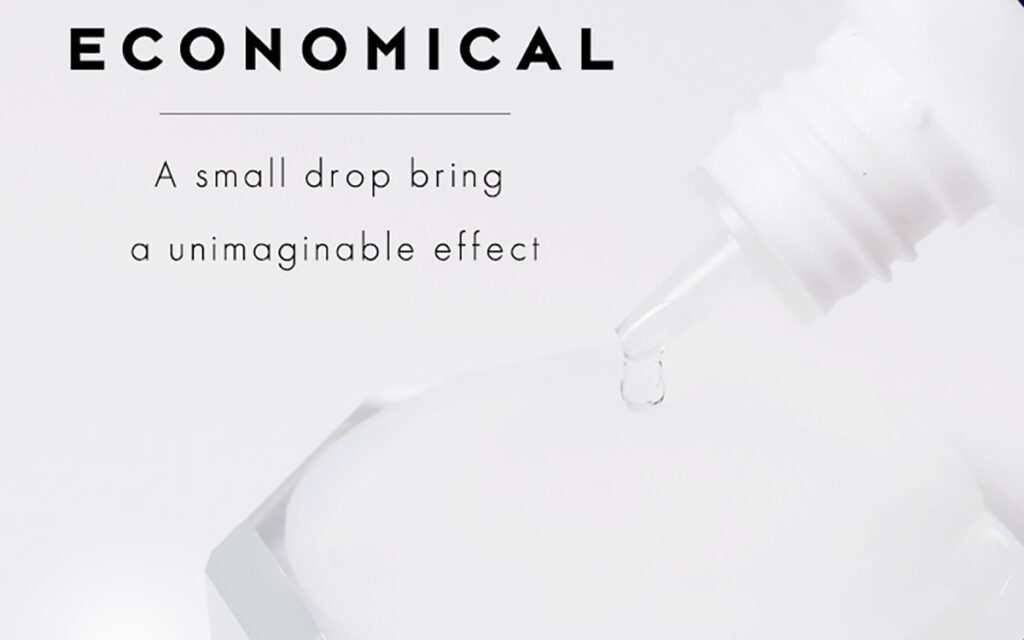 What Is A Lash Extension Primer Made Of?
These are the main ingredients we believe every lash primer should have:
First, dimethyl ketone, commonly known as acetone does some pretty amazing stuff. It acts as an astringent, removing oil and dirt from the surface.
Second, is ethyl alcohol, which is commonly known as alcohol. Even though there is only a small amount in every primer, it can wash away the dirt and oil, helping you prep for the perfect foundation to begin your work. For sensitive clients, it can help soothe reactions too.
And last but not least, good old H20, water.
Why Do I Need Eyelash Extension Primer?
if you don't use a primer, you will try to attach lash extensions to your client's not-so-clean natural lashes, the glue sticks to oil or dirt particles instead of the surface of their natural lashes! Sadly, this will drastically reduce the retention time of your beautiful lash creations and cause clients to return sooner than expected.
How to use eyelash extension primer?
Before using eyelash primer, please make sure that your client has no makeup or no makeup on the eyes. You can also wash the client's eyes with water first, and then dry the eye area after washing. Note again: you should only use eyelash primer on the natural lashes and carry out the pre-treatment after you have cleansed the lashes.
1. Apply a small amount of primer ——the size of a grain of rice to your card or holder.
2. Grab two micro applicators and pick up a small amount of the primer with one, the other one should be dry. Apply the primer to your client's natural eyelashes using a dragging motion, cleansing each lash thoroughly. If you've used too much, don't worry! You can use a tissue to dab off any visible excess lash primer.
3. Lashes should be completely dry before applying eyelash extensions. Allow the primer to dry on the natural lashes before putting lash extensions.
When one of the main ingredients, Ethanol, touches the skin, it may dry it out and cause a slight burning sensation.
Use proper application steps like the ones suggested above, and make sure eyelash primer doesn't come into direct contact with your client's skin.
Who is the best client for eyelash extension primer?
The perfect client for an eyelash primer is someone with oily skin or hair. Because eyelash primer optimizes the Ph levels and oil in the cuticle, it is not suitable for customers with dry skin or dry eyes, applying eyelash primer to their lashes will cause the lashes to dry out further, affects the effect of glue during subsequent eyelash extensions. So please be aware that not all clients are suitable for using eyelash primer.
Our suggestion: for clients with weak eyelashes, their eyelashes may not be able to handle the ingredients within the primers. Therefore it's better to just make sure that the lashes are clean with a simple saline solution.
What are the key benefits of using an eyelash extension primer?
The primer strips natural lashes of oils and residue to allow for better bonding and longer retention.
The primer removes traces of oils from moisturizers etc & remnants of old mascara, it ensures the lashes are clean and ready for donor lash adhesion.
This unique solution primes the natural lashes' cuticles so you can achieve stronger adhesion and faster attachment. It ensures that the eyelash extension stays put and stays on longer.
Especially effective on lash clients with oily skin or hair.
Reduced application time means faster client turnover.
Anything Else Need To Know
You should now know the basics of what lash primer is and how it works. Here are a few extra tips to make sure your lashes look amazing:
Skin problems or irritation occur if makeup remover is applied to the skin.
Throw out your primer every three months at least. This will keep the product fresh and make sure there are no bacteria in the tube.
There's no need to pump and pull the wand in the bottle. One pull-out will provide the right amount of primer or mascara, without risking air and bacteria getting into the bottle.
If the glue primer gets directly into the eyes, it will be very dangerous. So please do eyelash extension after 100% dry glue primer.
How Do I Pick An Eyelash Primer?
At present, there are many products on the market. Choosing a good eyelash primer is almost as difficult as choosing a suitable eyelash extension glue. So how to find a suitable eyelash primer? Here are two options that allow you to narrow down your search to quickly find what you're looking for.
1. Consult your teacher/peer
Your teachers or peers are often experienced, and they have a certain say in how to choose eyelash primers. So feel free to ask them for advice, and they'll be happy to advise you.
2. Determine your budget
Like other products, eyelash primers have high and low prices. Determine your budget, you can search according to your budget. Use online search so you can check prices and other people's reviews to make a choice, and most websites will also have online customer service, which can tell you what you think and ask the customer service to help you. You can also go to your local beauty store or department store and ask the salesperson for help.
3. Brand
If you have a brand you can trust, then check to see if they have lash primer products.
Finding the perfect eyelash extension primer that works for your clients
Our lash primer is designed to remove debris, natural oils, and residual cosmetics to cleanse and prepare the natural lashes for maximum bonding of the adhesive. The primer offers superior cleansing of the lashes before application. It will help the eyelash extensions adhere better to the natural eyelash giving a longer-lasting extension.
Key Benefits:
▼ Low alcohol
▼ Remove oil and dust
▼ Increase 20% retention
Conclusion
Keep in mind that natural lashes should be clean of eye make-up of any kind, or moisturizers and eye creams. The excess oils will make it harder for the adhesives to bond the lash extensions to natural lashes properly.
With this guide helping you figure out how to apply eyelash primer, you have no excuses not to use it!