At every turn, everyone seems to be talking about eyelash extensions. And you can't afford to get left behind! Time is of the essence here — especially if you're a last stylist or sell beauty products. So, why is eyelash extension so popular these years?
Here are five reasons at a glance,
It's the perfect money-making skill
It's easy to please your customers.
It's fun working with eyelash extensions.
You require relatively low capital to start.
Now, you need more information on all we listed above, don't you? No worries! We wouldn't leave you hanging at just that. Read on then to learn all about why eyelash extensions are the most popular beauty skill of 2022.
5 Reasons Eyelash Extension is the Most Popular Beauty Skill Today
Perfect Money-Making Skill
The first question most people ask is, "how much money comes from doing eyelash extensions?" And that's why we'll be answering that first.
The simple answer is: you'd be making a lot!
The size of that lot then depends on if you'd be into it full-time or part-time. But even including part-time lash artists, the average annual income is about $47,396 a year!
Now, imagine what you'd be making as a full-time eyelash artists. I'm pretty sure it goes beyond your imagination. However, we know how the real world is. Numbers differ! But what factors really determine how much you make from this?
To start with, your main profit depends on the market price. And that ranges from $90 to $130 for a set. Now, imagine you doing at least four of these in a weak as a beginner. That's about $360 to $520 a week! In a year, you'd be making an average of $22,000. But note — only as a beginner.
Usually, you're still learning the onions and mastering your skills at this stage. As a professional, the price is a lot higher. As a fact, most professionals we know do about 4 of these in a day!
Following our previous calculations, that's about $110,000 in a year. So, how much do we know you'd make doing eyelash extensions? A lot! That's your answer.
Other factors that affect the amount you charge include the location and, of course, your marketing.
If you sell beauty products, you want to be sure most of your customers live in areas where cash is not a problem. Also, it's not a wrong move for a stylist to charge $130 for a set in a community that cares and has the cash flow.
On the other hand, marketing has more to do with the demand, which we will discuss next. But if your marketing is on-point, and you've got a queue of people waiting outside to get eyelash extensions from you, then charging more is the next best thing. Naturally, your prices should go up as your demand increases with good marketing.
Currently High in Demand
At the time of writing this, about 550,000 users are searching for eyelash extensions monthly! We don't think you need any more proof that, right now, eyelash extensions are the bomb! And guess what? The number keeps increasing.
A new person is joining the train, hoping to get eyelash extensions every day. Position your business right, market relentlessly, and you'd see customers throng in like never before.
The best part of each demand is you get to make money not only from the initial procedure. Customers usually come back once 1 month for a filling. And they have to pay for that too! So day in and day out, you've got a lot coming into your purse. So, eyelash extensions? Why not?!
But you might also wish to know why anyone would bother with eyelash extensions in the first place. Here are some benefits of eyelash extensions that keep increasing their demand.
There is instant satisfaction because it works! The process will work on everyone, enhancing their eyes to look even more beautiful.
It is entirely customizable. You get to be the artist you've always wanted to be. You can help your customers look just as natural as you can also help them achieve a dramatic look. There's just a limitless option when it comes to eyelash extensions. You'd only need to learn to work with the ideal lengths and curls.
Eyelash extensions should stay away from water for the first 24 hours after the procedure. But after that, getting it wet isn't something to fear. So, your customers can visit the swimming pool and shower all they want. Of course, if you want to reduce the time from 24 hours to 5 minutes then you can use Super bonder.
The procedure itself is painless, and most agree that extensions are entirely safe. Of course, there's a risk to every procedure, but none that you can't avoid with the right amount of care.
Customer Satisfaction is Easy
We all love it when our customers show their appreciation and love for our work. But when no one gets to see the result of a procedure for a while, it becomes hard to tell if it was ever worth it. However, that's never the case with eyelash extensions!
From the moment you finish the procedure, there's already something to show for it. Your customers' eyelashes are clearly longer.
But apart from this, your customers wake up the following day to see brighter, bigger, and lovelier eyes. The satisfaction is almost instant. And that means you're already getting gratitude calls right from the following day for a job well done.
Most times, seeing your customers happy and satisfied with your work instantly is all the encouragement you need to scale up your work. Besides, this instant satisfaction can be more gratifying than the cash coming in from the lash extension business.
So, why won't you get tired of this any time soon? First, you'd be making a lot. And second, you'd be happy because your customers would always be happy with your work.
Practice is Fun
Here's the thing. If you want your customers to wake up to beautiful eyes, you have to be ready to do the work. Learn the necessary skills. Practice until you're better at it — and faster!
Your speed and skills make you stand out in this business as a lash stylist. So, never stop practicing. One thing We can assure you is you'd be having fun as you get better with this.
For one, you get to be an artist as you've always wanted. You get to be as creative as you've always wanted with your customers' eyelashes. You listen to their needs and create something that keeps them going to the mirror!
Moreover, it's a lot easier to master compared to other skills like eyebrow embroidery. Perfect precision isn't a must. There isn't as much pressure. All you need is a perfect understanding of using lashes of different thicknesses, curls, and lengths. Master this, and you get to create lovely eyelash designs for each of your customers.
Low Capital to Get Started
You've been in the beauty business for some time. And you know it's no small money buying beauty products. But, the good thing here is you can start an eyelash extension business for as low as $1,813.
Now, that's relatively low compared to the norm in this industry. And what this means is you can start with so little and build it up from there. If you're still unsure where to start, what equipment to buy, or where to buy them, we've got you covered. All you need is some time spent going through our list of products, deciding what you'd love to start with, and asking us to send you a quote.
What You Need to Get Started Today
At this point, you know the offer of eyelash extension is one you can't miss in this industry. The best part is you can get started today easily.
If you're yet to get the necessary skills and certifications, you'd need to start with that. There are several academies out there that teach you the skills. And depending on your location, you'd also need to acquire some certifications. Once these are out of the way, the next thing is to get your equipment.
Among these, you'd be getting lashes of different thicknesses and lengths. You'd need glues, tweezers, and also some disposable items. That'd include things like eye patches and masks, among others.
You can get all this equipment from Gollee Cosmetics, as we are your one-stop-for-all supplier when it comes to eyelash extensions.
One thing that has helped us stand out is how we listen to your needs and create custom eyelashes that perfectly fit your goal. We are more interested in constantly innovating and forming new ways to satisfy you and your customers rather than only imitating what's currently on the market.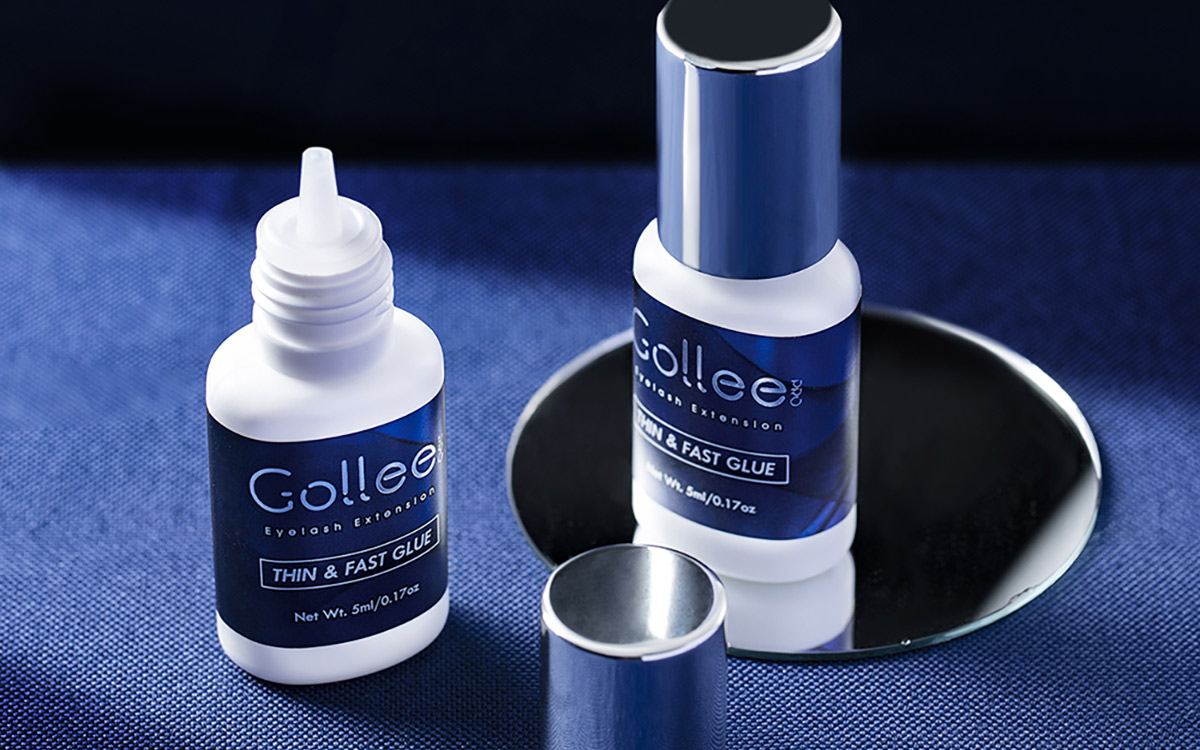 Conclusion
There you have it! All this makeup is why everyone can't get enough eyelash extensions. It's here to stay for a long time, and it's just right you join the train today. If you've got any other questions regarding getting supplies, don't be shy to reach out to us today.