Everyone's dream job is one that involves them getting rich doing something they love doing, and who doesn't love making themselves look beautiful and feel good or better still others look beautiful and feel good? An eyelash extension business is any beauty lover's dream job because it helps you to make others feel good while highlighting their best features, Aladdin might call this finding the diamond in the rough.
The eyelash extension business allows you to be creative and expressive and make yourself a boss, making your ideal job better and better. The eyelash extension business is a new lucrative and ever-increasing business in the beauty industry.
However, it can be quite challenging and frustrating to start an eyelash extension business and all those dreams of rolling in money might start to look impossible with the bills growing higher while the money expended is higher than the profit returned. However, it is important to note either as a beginner or seasoned lash technician that when it comes to the beauty industry customer's experience determines how profitable a business is going to be.
The major complaint in the eyelash extension business is associated with allergic reactions from clients and falling eyelashes, it is for this reason that the best method of improving your lash business would be investing in your lash extension tools in order to improve customer experience.
Education On Lash Extension Tools Is Important
Before starting a lash business, it is important to be properly acquainted with lash extension tools and how to apply them, because, these tools when used wrongly can cause damage to your clients and also affect your customer reviews and profits negatively in the long term. Education can be gotten in the form of training and certification alongside other forms of learning. Education should be a continuous process in order to stay ahead of the trends and also improve customers' eye health and experience.
Major complaints in the lash extension industry arise in the form of allergic reactions to lash extension tools, it is for this reason that education on lash extension tools is important. Research on the best tools to make use of as well as customer evaluation is also important in order to avoid allergic complications or eye infections before they occur.
Risks Of Inadequate Education on Lash Extension Tools
Due to the rapid growth of lash extension technology many people have begun favoring lash extensions due to lesser complexities and a more natural look. However, with the growth of the lash extension industry comes the increase of lash extension technicians, with some lacking proper education. The following are the risks associated with inadequate education on lash extension tools:
Redness and itchiness of the eyes
Eyelashes Fall Out
Eye Infections e.t.c.
Note this!
When correctly applied by a licensed and trained professional, eyelash extensions are a safe way to enhance the look of natural lashes.
How To Handle the Tools Professionally To Avoid Harm
Some people experience allergic reactions such as tearing, itchiness, swelling, irritation, and redness of the eyes due to improper aftercare eyelash extension by clients such as sleeping on one's face or rubbing the eyes one or two days after lash extensions, but some of these cases arise as a result of improper management of lash extension tools by lash extension technician or cosmetologist. The following are tips on how to handle lash extension tools professionally to avoid harm:
Properly cleaning and sterilization of tools: In order to prevent eye Irritation in clients, it is very important to wash your tools with disinfectant before eyelash extension. It will reduce the risk of eye infections while making your clients feel comfortable.
Sorting out the tools and products used before eyelash extensions: Improve efficiency and orderly eyelash extension.
Using the magnifying glass to check and improve efficiency: Magnifying glass headgear should be properly cleaned for better vision in advance in order to increase visibility and accuracy. In case of eye defects or inability to see clearly, it is advisable to purchase magnifying glasses with interchangeable magnifiers in order to change the lens when it is inefficient
Using eye patches to separate upper and lower eyelashes: Under-eye patches are a lash extension client's best friend. Not only do they keep the upper and lower lashes from accidentally being glued together, but they also protect the delicate skin under the eye and can provide a moisture-infusing treatment. It's important to apply these essential products properly to avoid injuring the eye and obtain the best results. For clients with allergic reactions, you can make use of lash tapes instead of eye patches.
Using suitable tweezers correctly: Straight Tip – Straight Tip tweezers are typically used for isolating lashes in the left hand. Use it in conjunction to separate the lashes. Angled Tip – Angled Tip tweezers are used to either isolate the lashes more at the base or to apply volume lashes.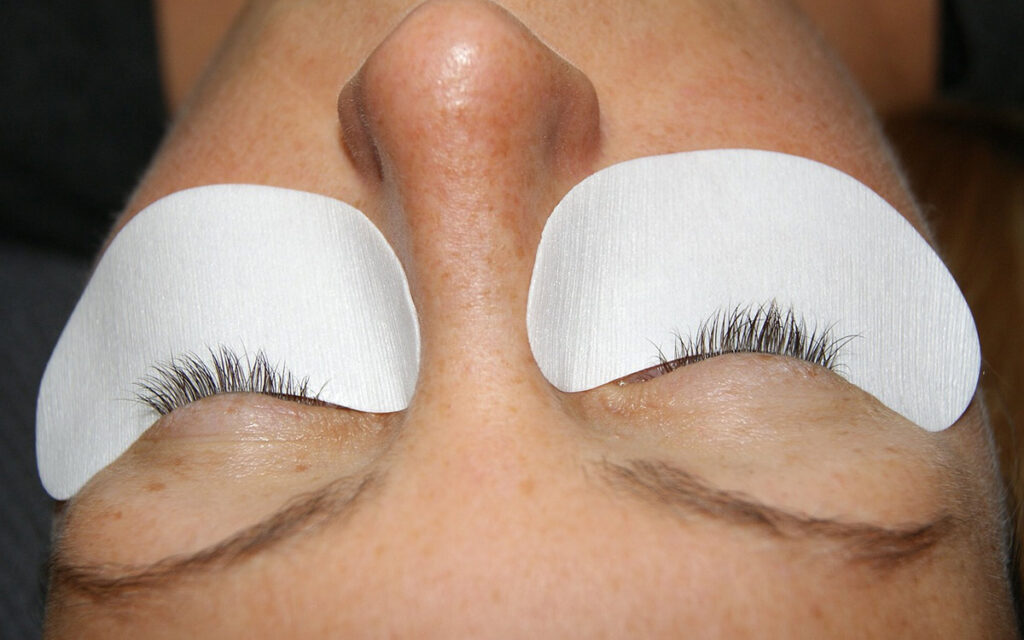 Importance of Lash Extension Tools
 The lash extension industry was first introduced to the beauty industry there are few tools available. However, with the growth of the lash extension industry in the past few decades, there are many tools available. To offer cosmetologists and lash extension artists to improve creativity. Moreover, customer feedback is much more positive than in the previous decades. Better technology means better eyelash extension, therefore, the lash extension industry has grown so much more.
The following are the benefits of lash extension tools:
To offer radiate a youthful appearance.
To help provide more volume to your natural lashes.
To provide a more natural solution to less voluminous or bald eyespots.
To provide a much more permanent appearance while retaining the quality of your appearance.
It is very important for a lash extension business owner to invest in lash extension tools in order to improve the quality of lash extensions done on clients.
How To Store Your Lash Extension Tools Safely
Proper management and maintenance of lash extension tools are quite important in order to avoid causing harm to clients and increase the shelf life of Lash Extension tools.
The following are goods tips for storing lash extension tools:
Keep the glue standing upward and in the refrigerator. Take the glue out of the refrigerator 1-2 hours before using it.
Keep tweezers cleaning and put them into the package.
Store tools according to the merchant's instructions after sterilization.
How To Avoid Allergic Reactions to Lash Extension Tools
Lash extensions are useful for making lashes longer and fuller, however, there are some customer complaints and negative feedback on lash extension tools due to allergic reactions.
The following steps in order to avoid allergic reactions to Eyelash extension tools:
Evaluate your customers carefully and know their allergies: Research the most popular lash extension tools and allergy triggers and use different tools for different clients. Also, ask questions about your clients' allergies to any of the materials used for creating eyelash extension tools that have a high rate of allergy reactions.
Carefully clean and sanitize your tools as well as the eye area in order to prevent eye infection or irritation
Educate your clients on lash extension aftercare in order to avoid complications
Avoid applying for lash extensions on the skin
Avoid spillage of glue or usage of excess glue
Avoid eye exposure to gel, adhesives, or chemicals, and watch out for reactions
Check the ingredients for various products in the market and avoid purchasing them if they have a high rate of allergic reactions
N.B: Make use of allergy relieving creams such as cortisone if you notice any allergic reactions
The Importance of Eyelash Extension Tools For The Eyelash Business
Eyelash Extension tools have become a must-have in the cosmetology industry and have shown a high correlation with increased profits in eyelash businesses all over the world. Eyelash extension tools help improve customer experience and if customers are not satisfied with their extensions they may not take too kindly to it, and spread negative rumors leading to criticism and reducing potential clients. Lash Extension tools have obviously improved the quality of work done by lash extension technicians and cosmetologists, in turn, improving customer satisfaction which in turn increases lash business profits in the long term. In order to have a very lucrative and profitable lash business, high investment in lash extension tools is required.
GOLLEE Eyelash Extension Tools are professionally designed and are held to a high standard to ensure the handlers get the job done right. To meet your various needs for eyelash tools, click here for more specific information.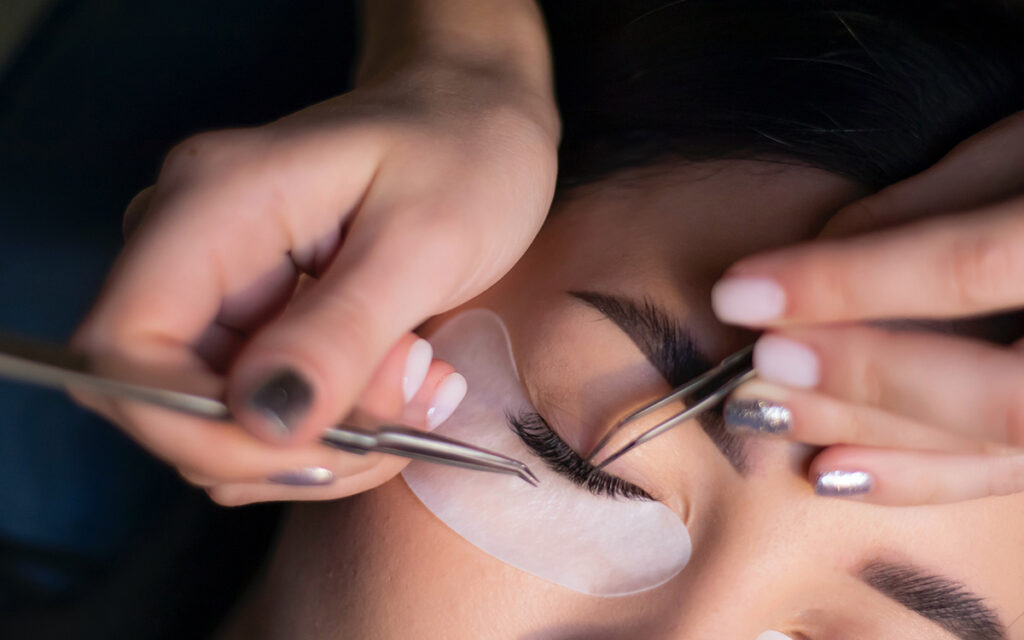 CONCLUSIONS
High investment in eyelash extension tools is highly correlated with better customer satisfaction, it is highly advisable to invest in lash extension tools in order to improve your business. Just do it!
Information about the eyelash extension business, you want to know more about is here:
Share These Secrets With Your Lash Clients
The Sanitation Practice For Lashes Extension