The popularity of custom eyelashes has been upward in recent years. Consumers choose custom lashes for multiple reasons, such as increasing their beauty, prolonging their false eyelash life span, and specific design requests. Each person's eye and face shape are unique, so one lash style doesn't suit everyone equally well. On the other hand, the right lashes can be just what your clients need to complete your look!
You should consider four points when choosing a custom lash fan: how you want them to curl, what size you want them to be (thickness), how long you want them to be (length), and what color you want? There are some answers that will help you determine whether you should buy or have made your eyelashes.
What Are Custom Lashes
In essence, custom lashes are eyelashes that are made by hand. These eyelashes can be easily attached and taken off(note: take off eyelashes, you need to use glue remover or cream glue remover) whenever you like without causing much damage to your lashes. Before being glued on with lash glue, each one will go through a quality check so that there are no imperfections; it is also trimmed according to your client's preference. Custom Eyelash Extensions are individually applied to each person's natural lash by one of our stylists with extreme attention to detail! Eyelashes extension can be tinted or colored just like natural lashes and will blend into your own lashes. These lashes' lengths can be from 6mm – 19mm, depending on how luxurious you want them to look.
Types of Eyelash
THICKNESS
Keep in mind that not all lashes are created equal. If you want dramatic lashes that stand out, it's best to choose something with a 0.07mm or greater thickness. However, if you want an understated look, pick something with a thickness of 0.03mm or less. The standard thickness is 0.05mm and usually works for most people because it gives them plenty of length without making their eyes look overdone or fake. For special events like prom or weddings, go for whatever gives you your desired look (remember, your natural lashes will blend in seamlessly with eyelash extension). Most brands have an online chat where you can see what each number represents in terms of thickness, so don't be afraid to ask your lash technician about specific numbers. They can help make sure your clients get exactly what you want!
CURL
Natural lashes are better with soft curls or waves because they look more natural. Big, bold lashes are in style right now and make eyes pop, but if you don't want your lashes to look fake, you should be wary of choosing thick and large curls for your custom lashes. With that said, there is an exception: for people with shorter eyelash roots (they do not grow from hair follicles), then big curls might be able to compensate for their lack of length. In these cases, long eyelashes wouldn't even look real. Make sure that as a lash artist, you know how to properly choose the curl of your eyelashes, so they match up with your customer's natural lashes!
LENGTH
First, figure out how long your clients want to custom the lash extensions. They might not know exactly how long they want, but it's important to have an idea in mind before getting a consultation with your clients. Keep in mind that most lash artists can customize customers' lengths if they are longer or shorter than you envisioned! But don't compromise on curl or thickness just because they aren't perfect length!
Color
Eyelash extensions come in various colors. The most common color is black, but it is possible to have brown, blond, or even more prominent colors. If you want to achieve a natural look, you should choose lash extensions that are the same color as natural lashes.
Factors To Consider When Choosing A Custom Lash
To ensure you're purchasing products that give you professional results, we've compiled some tips on how to customize lash styles for your clients. These ideas will help you create natural-looking and lush lashes.
Choose a lash style based on your client's eye shape
This may be the 1st factor to consider.
Just as knowing your body shape can help you find the best fit and your face shape can help you create the perfect makeup look, the shape of your eyes sets the stage for your eyelash extension treatment. The most common eye shapes include round, almond, upturned, downturned, and small eyes. Of course, our clients may have one or more of these shapes. You want to choose a style that complements her natural lash shape so she looks like she has naturally long lashes—not fake ones!
For example, if you have a client with an almond-shaped eye, you might opt for a Natural Style of lashes that can accent the almond shape of the eyes. With a small-shaped eye, choosing the Dolly Style for small eyes is a clever way to open up and enlarge your eyes besides making them more rounded.
Choose different length lashes: It's important not only to know what type of lash will be best for your client but also what size of the lashes. A long-length lash works best on women with larger eyes, while short-length lashes are better suited for those with smaller eyes.
Eyelash growth direction: When it comes to how eyelashes grow, there are three main directions: up, straight, or down. The direction in which the eyelashes grow is crucial in determining the curls of the eyelash. For example, Asian lashes often grow downward and require stronger curls.
Structure of Your Eyes: When your eyes are set deep into the eye socket, they're referred to as deep-set. People with protruding eyes have a doe-eyed stare. It's also known as the prominent, bulging, or protruding eye shape. Finally, shallow-set eyes are characterized by the orbital bone being less prominent and the nose having a small bridge
Size of Your Eyes: Depending on the vertical and horizontal dimensions of your eyes, the size of your eyes can be referred to as large, average, or small. Another rule based on practice to verify the size is to compare your eyes to other features on the face.
The proportion of Your Eyes: The proportion refers to the distance between your eyes or where they're set concerning each other. When the distance between your eyes is average, it's a balanced eye setting. Moreover, wide-set and close-set eyes are set far and close, respectively.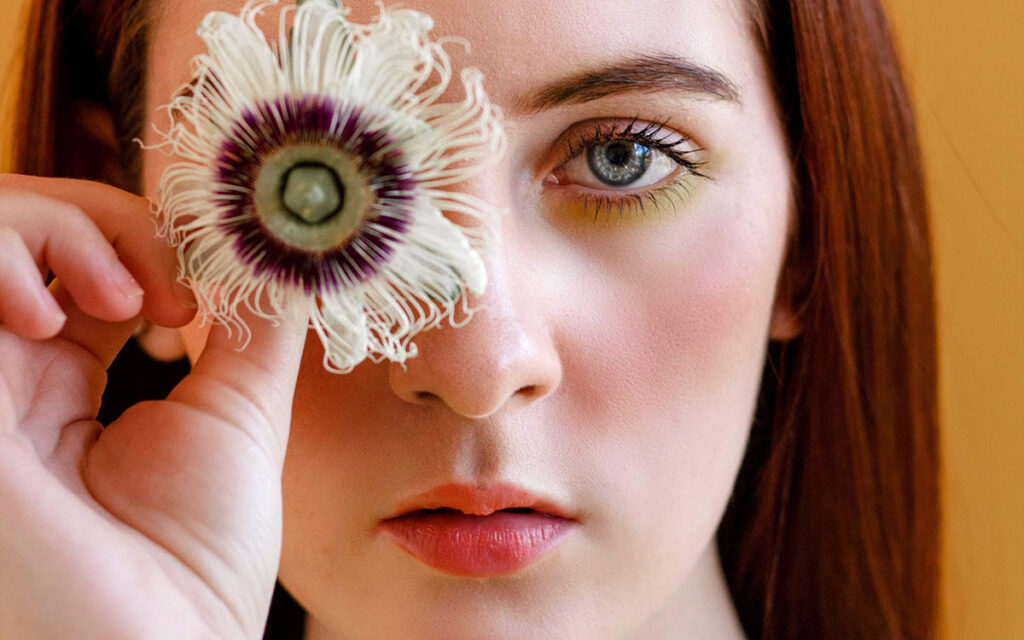 Benefits Of Custom Lash
There are plenty of reasons you should consider using custom lash for your next extension job. Here are key benefits that may be new to you:
Formalize it – You can personalize your client's looks based on their particular look or request for upcoming events, making them feel glamorous and beautiful.
Serve as insulators – Hot wax applications (or even traditional glues) get very hot in seconds and can burn clients if left on too long.
Save time – Many technicians don't have time to sit down and plan out their next application, and there's nothing more frustrating than rushing through service only to realize later on that there were mistakes that could have been avoided by planning.
Save money – Using custom lash can help save you money in both time and supplies because you won't have to buy as many lashes for each job.
Save your sanity – It's not uncommon for technicians to get frustrated with their clients when they're trying new styles or techniques, especially if it's not working out as planned and time is ticking away. This can result in tension between technician and client, which is never good for business! With custom lash, you'll be able to deliver top-notch services without any stress.
Lower Risk of Glue Sensitivity and Exposure: Some lash extensions use an adhesive directly on your client's natural lashes. The glue used for applying lash extensions is just hair glue, with chemicals added to make it thicker. If they have sensitive skin, they might find that using lash extensions may cause irritation or other skin problems. For example, one type of natural glue can sometimes cause a skin rash when exposed directly to your eyes or eyelids. Natural eyelashes do not require any adhesives—apply them, and they're ready to wear. Not sure whether you're sensitive? Get custom lashes instead and avoid unnecessarily exposing yourself or anyone else's eyes.
Conclusion
The custom lash craze is growing, and these days' women are all about getting glam with their lashes. Before you jump on board, you'll want to think carefully about whether or not custom lashes are right for you. The three most important things to consider when deciding whether or not you should recommend a custom lash have been discussed above. Added to that, you should also consider your client's budget. Putting these factors into consideration will help them make the right choice.